Solid Senior Bucks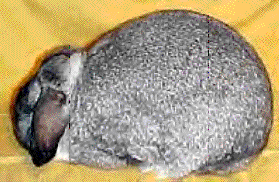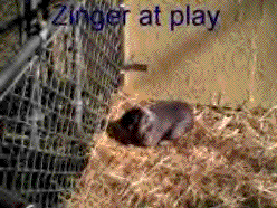 Love a Little Zinger (our herd buck) is a grand champion (chinchilla) buck that we got from Anne Ott of Irish Rose Rabbitry. His winnings include BOSV, BOV, BOB and BRIS. He has sired some lovely kits! Anne has been great to keep us updated about his offspring, and informs us that they are doing great in show. His son Irish Lad just granded with a BOB in Montana, and his daughter, Irish Fancy, got her 1st senior leg with a BOSV in Washington. He will be a great asset to our breeding team.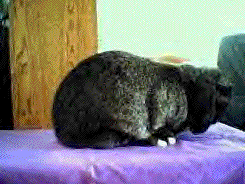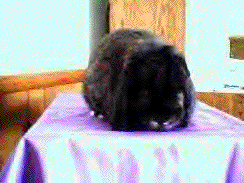 Buster is one incredible buck. He comes to us from Wildfire Rabbitry in Lafayette, where his nickname was "Head". He currently has 2 legs, and as you can tell his best feature is his head. We also have his daughter Gracie. You can see her on our
Senior Solid Doe page
. He is siring some tremendous looking kits.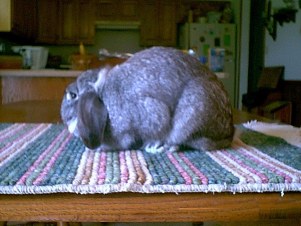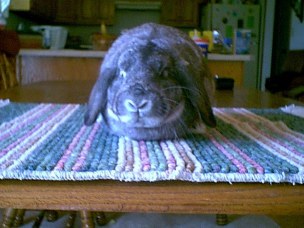 This is B&R's Triton. He is a Sable Chin Buck. He has turned out to be one incredible rabbit. He is turning out some great kits in his first litters. His sire is
Zinger
, and his dam is
Sandie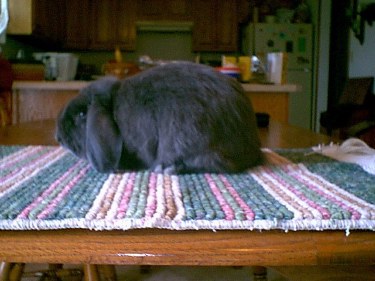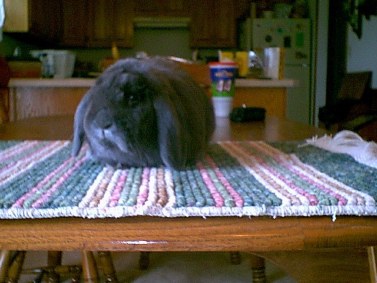 This is Little Boy Blue and he comes to us from Betsy Kings Rabbitry. He has a very nice head and is a sweet bunny.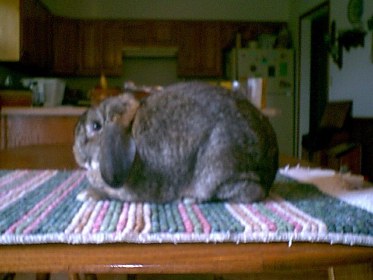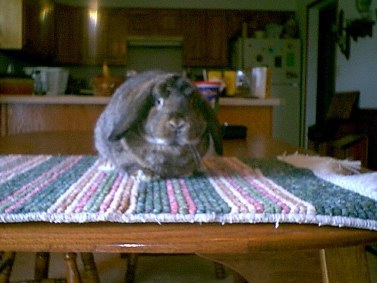 This is Flash he is a Chestnut agouti and comes to us from Hobart and Judy Todd. His dad has a great head and very nice pedigree we are glad to have him with us!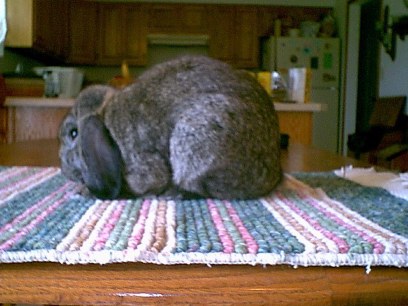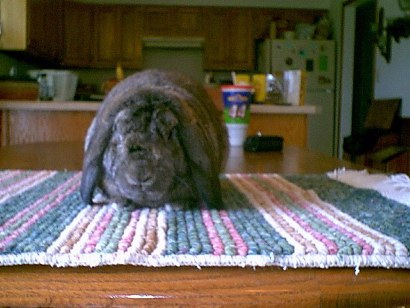 This is Silver he comes to us from Noah Shields. Silver is a grand champion chestnut agouti and he throws very nice heads to the kits he sires. You can see one of his sons on our
solid junior buck
page.