Solid Senior Does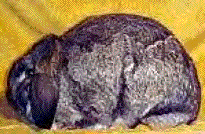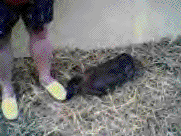 This is Love a Little Sandie a chestnut agouti. She comes to us from Anne Ott's Irish Rose Rabbitry. You will have to excuse her, she was beginning a molt when this picture was shot. Sandie's sire was L&M's Santana 5 leg grand champion, dam Love a Little Goldie 3 leg grand champion, with many other GC's in her bloodline. Sandie has had excellent showings, and we look forward to having her in our program. She had been having some great kits and has proven to be an excellent mother.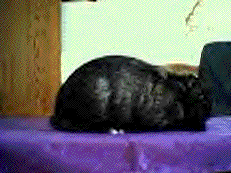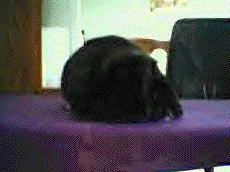 Gracie is the daughter of
Buster
(one of our solid senior bucks) as you can tell by her head. Gracie got BOS and a BOV at the Stonebelt RBA in February. She is producing some very nice kits and is proving to be a good mother.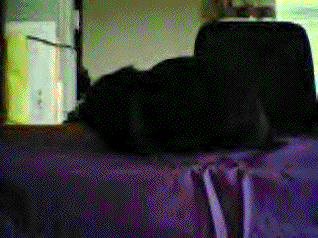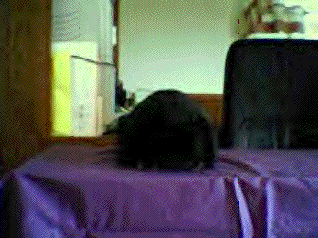 The pictures of our black ones never seem to come out well, but this is Wildfire's Black Beauty. She came to us from Brad and Katie Boyce of Wlidfire rabbitry, and is good all around. She is going to make a great addition to our rabbitry, and recently won her first leg (10/20/2001) with a BOB/BOV with 26 mini lops in the Delaware Co. RBA show.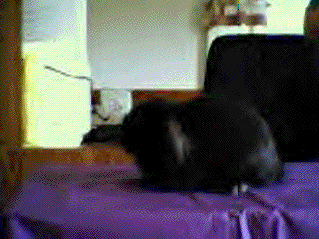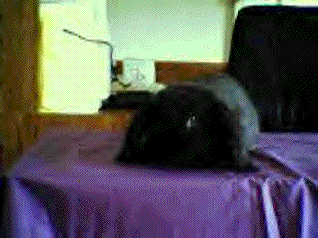 This is B&R's Midnight. She is an exceptional rabbit. She inherited her dad's (
Buster
) head, and has great size. Her dam is
Hayley
.
She has proven to be a good mother and seems to throw her head to the kits.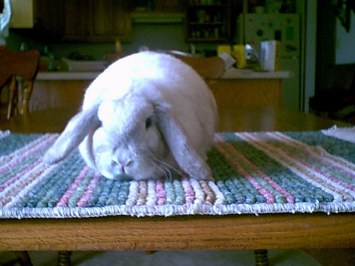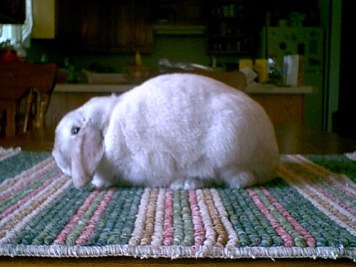 This is Frosty she is a frosted chocolate pearl. Her mother is grand champion
Love A Little Fancy
and her sire is
Love A Little Sage
. Judges love her color and head. We are looking forward to her first litter due in July.

Meet Ginny she is a sable and just had her first litter of kits. She has a great head for a doe and seems to be loving motherhood!