Broken Senior Does

Meet (broken black) Love a Little Fancy. Her name says it all. Fancy is a registered grand champion. She also comes to us from Anne Ott in Washington All of her kits have been incredible.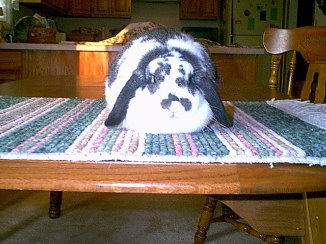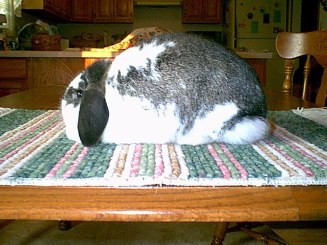 This is Capri she comes to us from Hobart and Judy Todd. She is a broken chestnut agouti and is looking very nice. She has great depth and a nice head and crown. I am looking forward to having her in the breeding program.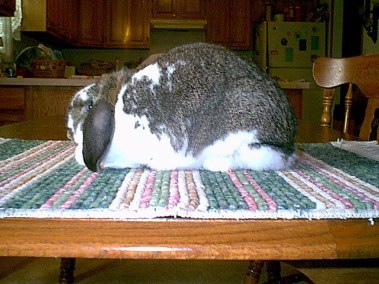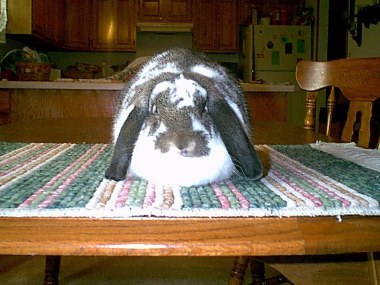 This is Casi, she comes from Case's Rabbitry in Ohio. She is a broken chestnut agouti and has 1 leg. She has massive shoulders and a nice all round type. She is a proven mother and has had some very nice kits for us! She has been a wonderful asset to our program.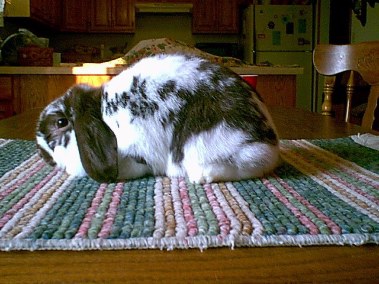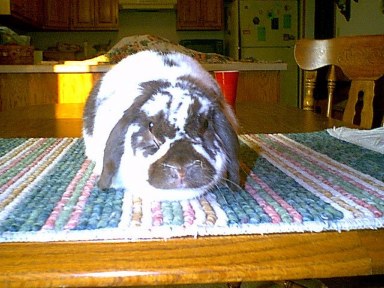 This is Sati she is a broken chocolate. We went clear to New Jersey to get this little gal! She has a very sweet, quiet disposition. We love her rich chocolate color and can't wait to start breeding with her.

This broken black is Hayley, We purchased her from Bicklesbunnies. Her father Howman's Nick placed 3rd in the 2001 mini lop nationals at Springfield. She has many GC's in her bloodline, and is producing some wonderful kits.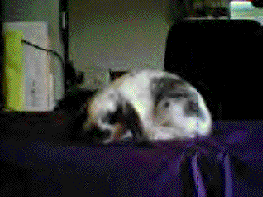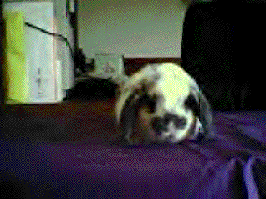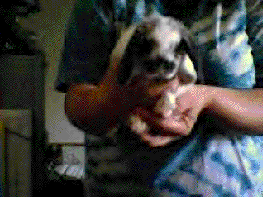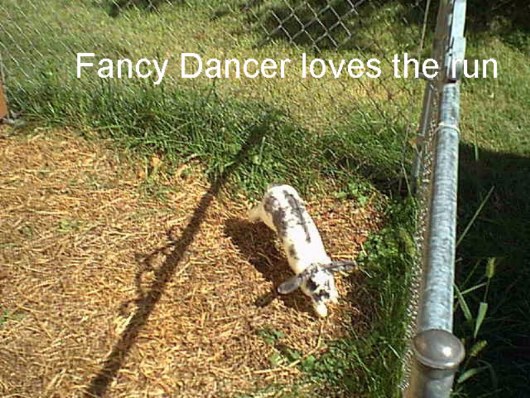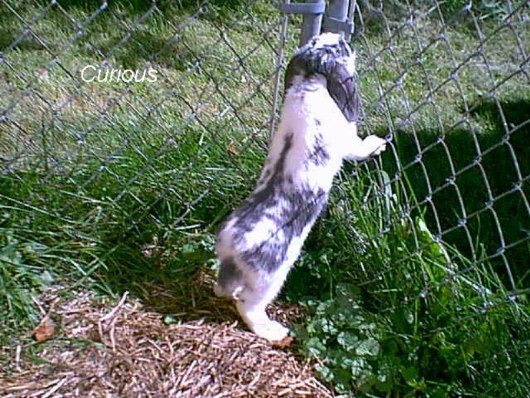 This is the first kit from Love a Little
Fancy
, and Love a Little
Zinger
. Her name is B&R's Fancy Dancer. She is a fantastic rabbit. Great head, Body, great everything (Hard to tell it since she wont pose today) with a beautiful broken blue color. It is not hard to figure out which rabbits are my favorites when you look at my web pages, and of all our first litters she is it! In 4 generations 60% of her ancestors have been granded including both parents. Her uncle is Love a Little Timber (2000 Top Lop). Her half brother Irish Lad just granded with a BOB in Montana, and half sister, Irish Fancy, got her 1st senior leg with a BOSV in Washington. She has won first in class in many shows and been called "Most promising Junior" and "One Incredible Rabbit" by judges in show.
Fancy Dancer won her 1st leg at the (10/20/2001) Delaware Co. RBA open show with a BOV. We just weaned her first litter, sorry folks they are all gone! Check back later for these little cuties.