Broken Senior Bucks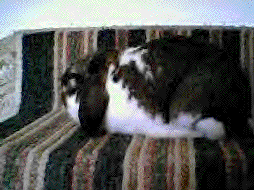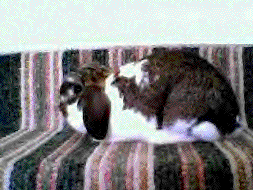 This is Love a Little Sage a broken chestnut agouti. Sage comes from great stock. His grand sire was Kelly's Patrick 11 leg grand champion, and grand dam was Love a Little Effie 6 leg grand champion. We have received excellent comments on his fur and color and he has placed first in class in many shows. He has a great head and is just starting to fill out. He comes to us from Karen Kuk's Love a Little Lops Rabbitry. He has become a great asset to our breeding program, and is throwing some great kits.
Sage loves to play in the pen as well as walk on a leash (OK were still working on the leash).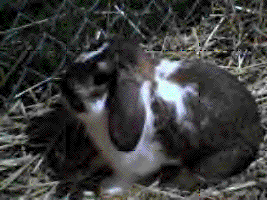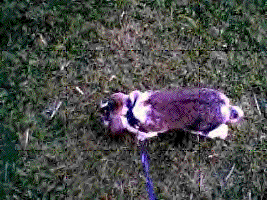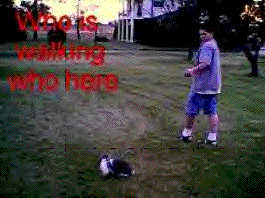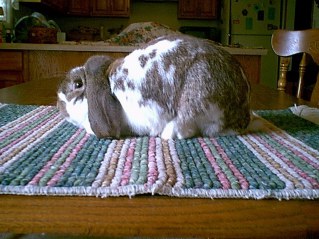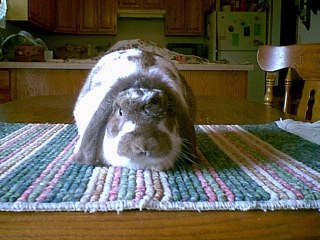 This is Anjer, he comes to us from New Jersey! He is a Chocolate chestnut agouti with a great personality. He is a nice buck. He's still young and still developing but is showing great promise. We hope he will really enhance our color line.